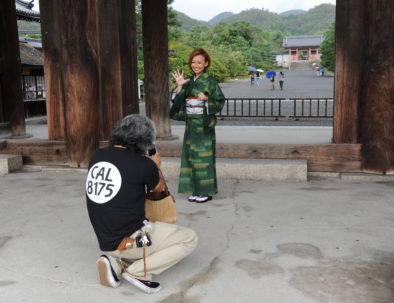 Atsuya Yagi
Owner
Born and raised in Kyoto. Yagi has over 30 years of experience in the kimono industry as an obijime designer. He has produced thousands of high-end silk obijime (decorative cords). Utilizing his experience and knowledge as a designer and wishing to share the fun of coordinating traditional patterns and colors of kimono, he started Ume Sakura. When he is not working, he enjoys surfing, skating, and snowboarding.
EKU
Model and Salon Staff
Eku is the model you see in many of our photos used on our website and social media. You may also see her greeting you at the salon. When she is not at Ume Sakura, she is a competitive skateboarder who actively participates in skating events and competitions. She may have a bruise or scratches from skateboarding, but she can pull off photo shoots in kimono like a pro.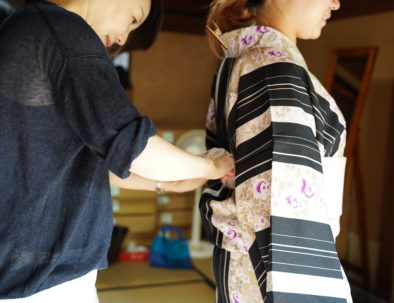 Yoko Miyata
Kitsuke Staff
Kitsuke staff at Ume Sakura since 2010. She is highly skilled in kitsuke (dressing kimono) as well as hair styling, and she has been a core member of our team for many years.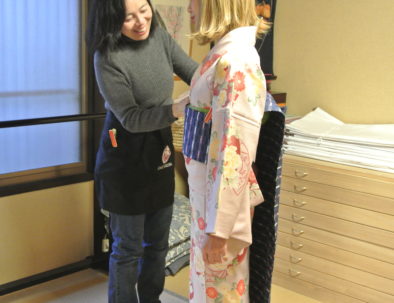 Sachiko Chishiro
Kitsuke Staff
Dedicated kitsuke staff since the opening of our salon in 2009. Her experience, knowledge in kimono, and friendly personality have been appreciated by a number of happy customers.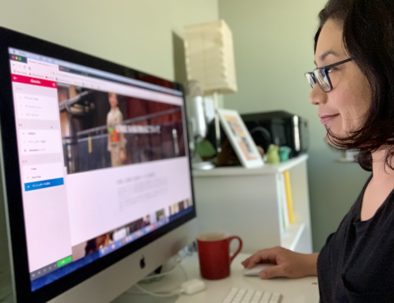 YUKO
Marketing
Joined the team Ume Sakura in 2019 as marketing staff. Bilingual in Japanese and English. She enjoys cooking, traveling, and eating good food.